Get to know your fellow business owners by attending any of our networking events!
Cody Club currently meets the third Monday of the month.  Typically, Cody Club does not meet on Mondays that are Holidays.  Cody Club is our traditional lunch meeting.  Most meetings, a guest speaker will present on a topic.  Lunches are $15. We accept payment by cash, check, yellow Cody Club cards, or Cody Club punch cards only please.
There will not be Cody Club lunches in the busy months of July or August.
The Cody Club meetings are currently on a rotating list of locations.  Check the events calendar for details on venues and guest speakers. We also send email reminders to the membership leading up to each meeting.
We are always open to sponsors for our Cody Club lunches!  Sponsorships are $100.  That fee includes your logo & business address in the Cody Club events slideshow, a few minutes before the lunch to speak about your business, and a thank you & link to your business webpage in the Cody Club e-reminders.
Live After 5 is a networking and social function hosted by Chamber businesses each month. This event aims to provide businesses with exposure and, potentially, new clients.  There are no Chamber fees associated with hosting a Live After 5 event. However, the host is responsible for all event costs and organization, and we strongly encourage the host to provide a door prize to promote further engagement. As the host you are responsible for any additional costs incurred (i.e. catering, live entertainment, liquor license fees, etc.).  Be aware of the State Statute regarding alcohol, if you intend to serve any liquor/beer/wine at your event.
Live After 5 falls on the third Thursday of every month at the host's preferred location. The dates are reserved on a first-come, first-serve basis, but businesses are welcome to join our waiting list. The ideal hosting times are between 4:30 PM and 7:30 PM, and we recommend limiting this function to two hours.
Whether you choose to host at your business or elsewhere, you should select a space that accommodates the size of the audience that you wish to reach. Consider allowing for audience mobility and promotion of your product or service. Partnering with other Chamber members can provide hosts with the opportunity to pool resources and maximize efforts.
Attendance is free and open to the general public.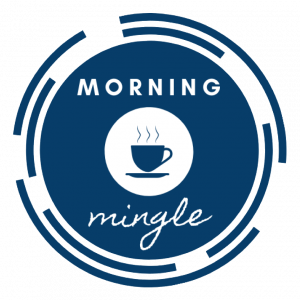 Chamber members can either attend, host or sponsor Morning Mingle. If you are interested in hosting, you can use your expertise to lead a discussion on a topic of general interest that is relevant to the business or Cody communities.
Hosts may choose to focus your function as a business sector get-together or keep it open to all Chamber and community members. Hosts also have the opportunity to hold the function at their preferred location or the Chamber of Commerce. Functions held at the Chamber cost $50.00; let us take care of the catering for you!
Morning Mingle is hosted the second Thursday of every month. The location will be determined by the host. Morning Mingles are hosted from 7:30AM until 8:30AM. There is not a scheduled program, so feel free to drop in when you are available!