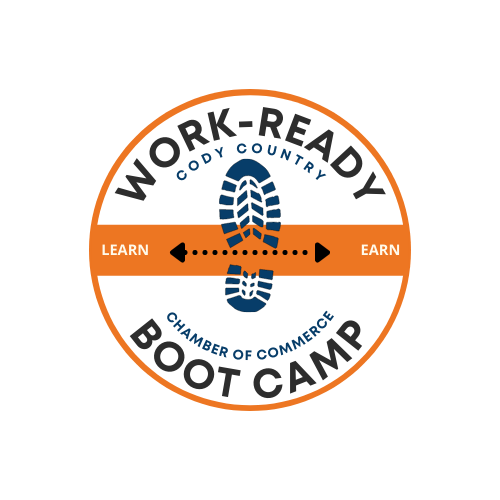 Ready to apply?
Fill out this short and secure form to register yourself or your child. Space is limited.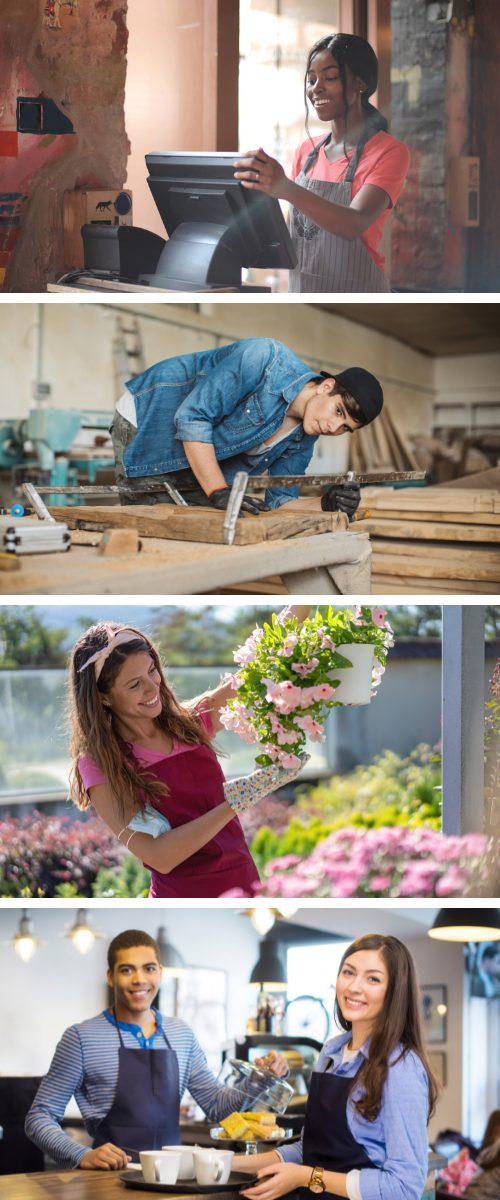 This April, the Cody Country Chamber of Commerce is starting "Work-Ready Boot Camp" to train youth workers ages 14-18 on the soft skills they need to be successful in the workplace.
This class is great for kids who are seeking their first job, kids who have worked before, and kids who already have a job lined up.  These aren't just work skills, they are life skills.
Students can list "Work-Ready Boot Camp" on their resumes and there will be an opportunity for job-matching of students with Chamber businesses.
The first class is scheduled for 6:00pm-8:00pm Wednesday, April 13th and the final class will be on Wednesday, May 18th.
Classes will take place in the evening and pizza will be provided at every class, so busy students will still be able to attend after practice or other activities.
Seats are expected to fill up fast, but we will add an additional class if demand is high.
This is what the Cody Country Chamber of Commerce is doing to support our members and move the needle on workforce issues that have been holding Cody businesses back. We hope this will help the bright young people of Cody get more engaged in the workplace and become valuable contributors wherever they work.
Due to limited space and seating, the first class is limited to 12 students. Work-Ready Boot Camp is offered at no cost to the students and their families, but you must register in advance.
To sign up for Work-Ready Boot Camp, please follow this link and fill out the secure form. We will reach out by phone or email to confirm before the class starts:
In this 6-week program, real local business owners will teach a weekly 2-hour class (from 6:00pm to 8:00pm) on the following topics:
April 13th: Customer Service
April 20th: Active Listening
April 27th: Workplace Etiquette
May 4th: Time Management
May 11th: Coping with Stress
May 18th: Problem Solving
Work-Ready Boot Camp instructors are local business owners with experience in hiring and working with youth. They gring their own stories and experience to the pre-approved curriculum provided by the Cody Country Chamber of Commerce.