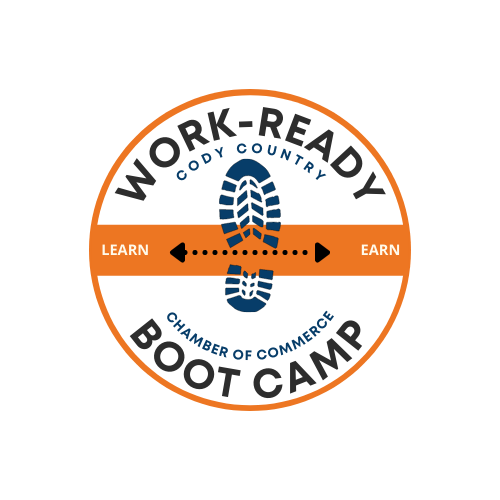 Ready to apply?
Fill out this short and secure form to register yourself or your child. Space is limited.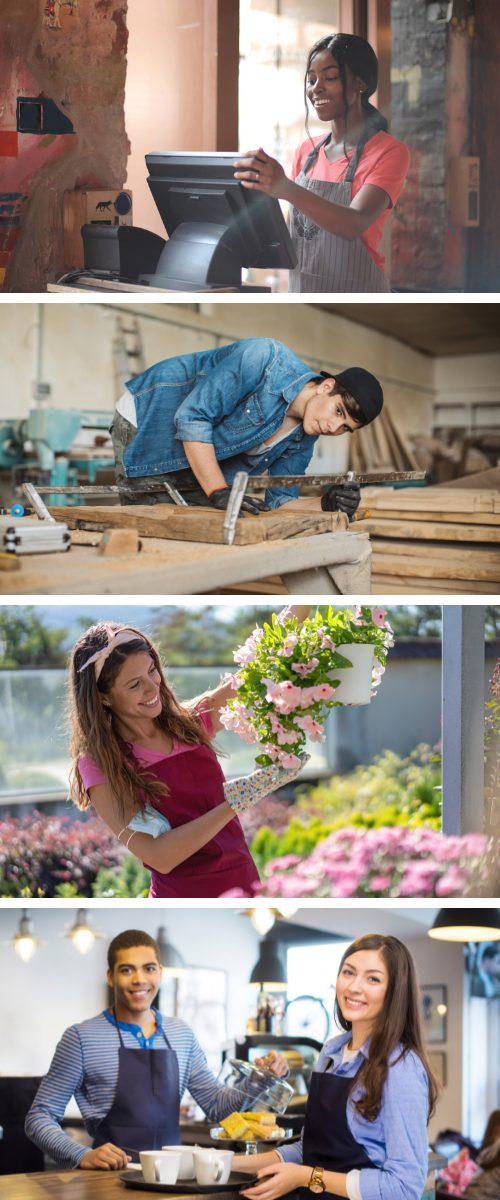 Wednesdays at 6PM | April 12th - May 17th, 2023.
In 2022, the Cody Country Chamber of Commerce started "Work-Ready Boot Camp" to train youth workers ages 14-18 on the soft skills they need to be successful in the workplace.
The first cohort of 10 students graduated in May of 2022, feeling much more prepared to seek and succeed in their first summer jobs.
This class is great for kids who are seeking their first job, kids who have worked before, and kids who already have a job lined up.  These aren't just work skills, they are life skills.
Students can list "Work-Ready Boot Camp" on their resumes and there will be an opportunity for job-matching of students with Chamber businesses.
This is what the Cody Country Chamber of Commerce is doing to support our members and address workforce issues that have been holding businesses back. We hope this will help the young people of Cody get more engaged in the workplace and become valuable contributors wherever they work.
The 2023 session of Work-Ready Boot Camp will begin on Wednesday, April 12th from 6PM to 8PM. The classes last for 2 hours and will take place every Wednesday evening for 6 weeks.
Please bookmark this page or like our page on Facebook to receive updates as soon as the next class is scheduled. You can also submit your information now using the orange "Click Here to Register" button on this page and you will be added to the waitlist.
In this program, real local business owners will teach the following topics:
April 12th - Communication
April 19th - Enthusiasm and Attitude
April 26th - Teamwork
May 3rd - Networking
May 10th - Problem Solving and Critical Thinking
May 17th - Professionalism
Classes are every Wednesday from 6PM to 8PM at the Cody Chamber, 836 Sheridan Avenue.
Work-Ready Boot Camp instructors are local business owners with experience in hiring and working with youth. They bring their own stories and experience to the pre-approved curriculum provided by the Cody Country Chamber of Commerce.